Methodds closes the gap between data science and medicine by providing state-of-the-art solutions and expert services in healthcare
Pharmacology & Toxicology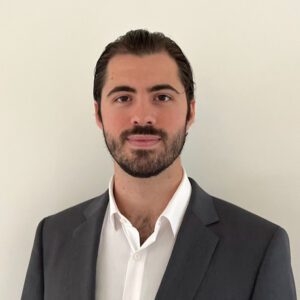 Adrian Martinez de la Torre, PhD
Adrian did his PhD in Biostatistics and Machine Learning in the Pharmacoepidemiology Group at the ETH Zurich. He holds a B.Sc. in Economics and Methods of Quantitative Analysis from Universitat Pompeu Fabra in Barcelona, and a M.Sc. in Econometrics from Erasmus University Rotterdam. He previously worked as Lead Biostatistician of the Digestive and Liver Diseases group at Vall d'Hebron Research Institute (VHIR), as a Data Scientist at Heygo, a Spanish digital startup, and as a Researcher at SKIM in Rotterdam, the Netherlands. Adrian has a strong focus on advanced statistical methods and applied machine learning in a wide range of areas such as drug safety, drug efficacy, drug utilization, sports medicine, or clinical trials.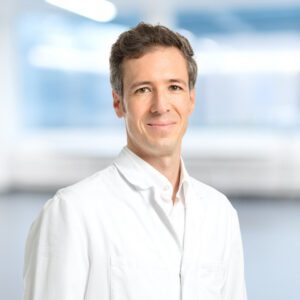 PD Stefan Weiler, MD, PhD
Chief Medical Officer (CMO) and Cofounder
Stefan is a Medical Doctor with specializations in Clinical Pharmacology, Toxicology, and General Internal Medicine. He holds a PhD in Medical Sciences and a Master in Health Business Administration (MHBA). He is a Senior Physician at the University Hospital Bern, Inselspital. He is a lecturer, PrivatDozent (PD) at the University of Zurich and Senior Scientist in the Pharmacoepidemiology group at ETH Zurich and is a member of the Human Medicines Expert Committee (HMEC) of Swissmedic. Previously, he has worked for three years as the Scientific Expert in the Pharmacovigilance Risk Assessment Committee (PRAC) of the European Medicines Agency. He was Scientific Director at the Swiss National Poisons Center (Tox Info Suisse). Stefan is currently in the editorial and advisory board of different scientific journals. He has more than 170 scientific publications in the field of pharmacology and drug safety in high impact journals such as in the New England Journal of Medicine, British Medical Journal, and JAMA.
We look forward to meeting you in person and presenting solutions to complex challenges.